Our Pilots and Off-Island Team Members
No matter where you are in the world, we want to give you the best possible chance of making a contact with Pitcairn Island, VP6R.  To help you achieve that, we have developed a network of pilot stations.  We invite you to contact them, reporting when you hear us and what your needs are.
Chief Pilot -- Jerry, WB9Z
Everyone knows Jerry.  He's been "the voice" of many, many DXpeditions.  Be it the meat grinder of 40 SSB or the touch and finesse of a class 20 meter operator, Jerry can do it all.  This time, however, Jerry plays a new role; our Chief Pilot and North American pilot.
Email:  [email protected]
Our pilot stations will liaise with Jerry, WB9Z. He will forward their information to us at least on a daily basis.  If you are in an area where propagation is marginal, let your pilot know when you hear us, so we will know when to listen for you.  Together, we will chart the best course.
JJ3PRT - Joe
Joe, JJ3PRT, has been an enormous help to members of this DXpedition team.  He continues his support by serving as our pilot for Japan.  It's great to have you with us again, Joe.
Email:  [email protected]
G3XTT - Don
Don, G3XTT, will be our western European pilot.  He is an avid contester, DX'er, author, a veteran of many DXpeditions, and active in the CDXC and multiple organizations.  He is eminently qualified to help us as a pilot.
Email:  [email protected]
NP4G - Otis
We welcome Otis, NP4G, as our South American and Caribbean pilot.  He's an active DX'er, on the board of INDEXA, and part of the K3LR contest team  He's taking time from a busy schedule to help us.   Se habla Español.
Email:  [email protected]
OG2M - Pertti
Northern Europe will be represented by our pilot Pertti, OG2M.   DXing, DXpeditions, and knowledge of propagation; Pertti knows them all and will be the watchman for Northern Europe.
Email:  [email protected]
EA3AKP - Joan
Joan – EA3AKP, will be our pilot for western and southern Europe.  He is an avid DXer and antenna aficionato who especially loves quads.  He will be a "big signal" in our pilot network.  Welcome aboard, Joan.
Email :  [email protected]
ZS1C - Raoul
Raoul – ZS1C is an active contester and DXer with lots of DXing achievements.  He is especially interested in 160 meters and will keep us informed as to when our openings to Africa are occurring.
Email:  [email protected]
R7LV - Vlad
We are pleased to have Vlad, R7LV, as a pilot.  Vlad is a well known contester and is uniquely located in Eastern Europe.  He and EY8MM will be discussing low band operations regularly.
Email:  [email protected]
IK0FVC - Francesco
Francesco – IK0FVC, our southern Europe pilot has taken time from his busy law practice to help us.  Francesco is a DXer and has also been active as HV0A, HV4NAC, HV50VR, and 1A0KM.
Email:  [email protected]
ZL3IO - Holger
Holger, ZL3IO, our VK-ZL- Oceania pilot is very active from New Zealand and an avid DX'er and contest operator.  He regularly hosts the ZM4T contest station and has operated throughout the Pacific.
Email:  [email protected]
You will notice that our pilot plan is somewhat "Eurocentric."  Europe faces more substantial propagation challenges which differ between the various parts of Europe.  We want to give European DX'ers every possible chance to work VP6R and have designed our pilot network accordingly.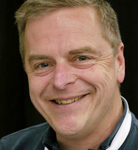 Propagation — It dictates everything in DXpedition planning.  The number of stations you need, the number of generators and power required, your antenna complement, operating schedules — EVERYTHING.
Stu, K6TU, has provided the amateur community with the tools to determine the best time and frequency for your contacts with VP6R.  Click HERE to find the best time and frequency for a QSO from YOUR QTH.  Enter your callsign and grid square, select a value that describes your station, and click save.
Thank you, Stu.
We are pleased to add Lance, W7GJ, to our off-island team members.  Lance brings a wealth of information and experience to the EME component of VP6R and will be our EME pilot.  Welcome aboard, Lance!
Lance will work with our primary EME team members, W8HC and W0VTT, as an interface to the EME community and the resources at his disposal.
Lance has achieved the Fred Fish 6 Meter Memorial Award #7, has 214 countries confirmed on 6 meters (159 on EME), and has activated 6 meter EME from 14 rare DXCC entities.
His pilot contact information is:  [email protected]